Deal of the Week: 'Twilight Zone: The 5th Dimension'

Don't be afraid. After all, it's just our Deal of the Week returning!
Now until June 19th you can get Twilight Zone: The 5th Dimension on DVD for just $169.19!
That's great savings on a 41-disc set that features an 80 page episode guide and more than 20 hours of extra features.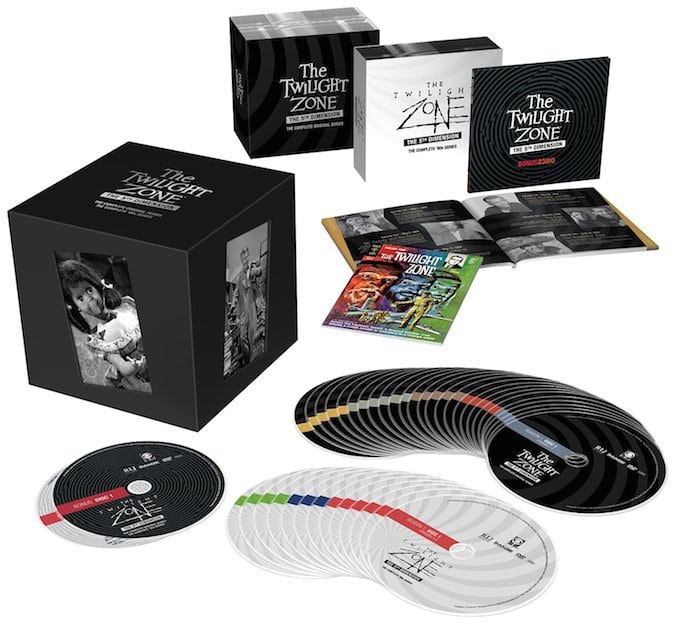 Twilight Zone: The 5th Dimension on DVD collects Twilight Zone: The Original Series and the Classic 1980's Series in one amazing set, making these two runs of the hit horror television series available together for the first time.
The 41-DVD set contains over 20 hours of bonus features including a brand-new documentary with never-before-seen interviews, the American Masters documentary Rod Serling: Submitted for Your Approval, numerous Rod Serling interviews, lectures and appearances as well as interviews with original cast and crew. There are also dozens of audio commentaries, a selection of isolated music scores from the Original Series and much more.
Twilight Zone: The 5th Dimension on DVD is a Limited Edition Set and numbered for authenticity.
Fans shouldn't hesitate at this $169.19 price tag on Amazon, as it's highly unlikely you'll see it at this price point again for some time.

Iggy is immersed in the world of geek. From the statue covered shelves in his man-cave, to the collection of over 1,000 high definition movies, all the way to the the boxes of comics in his basement. He's interested in video games, collectibles, sports, comics, and books, but his true geek love is movies.