'Ruthven: Citizen Investigator #1' Comic Review

created, written, and drawn by C & Q Bowman
---
I'm not sure where to begin with this review. I don't want to be harsh because it's clear a lot of work has gone into this book. But the bottom line is that I found it very difficult to read.
This is issue one of a four issue series set in the near future. It revolves around James Ruthven, a citizen investigator who prevents a murder and also uncovers a plot to take down the government.
Honestly, the premise sounds quite interesting. It's filled with intrigue and the promise of a good political mystery. The execution however is a little messy and difficult to follow in places. There are times where events happen but it's not entirely clear what's happening or why. The dialogue feels like it needed someone to just proofread it once more, because in some areas it can be jarring, and feels a little awkward. The writer has an odd sensibility for the ways people speak—it's not very universal.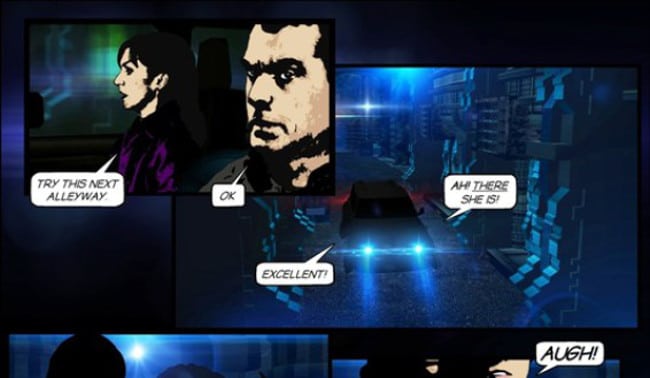 Another gripe I have is speech bubbles containing 'gasp' and 'sob.' This is something I rarely see outside of children's comics these days. Most books don't require these anymore because the artwork conveys these feelings quite clearly. In fairness, the art does convey these emotions in a recognizable way which makes the sound effect bubbles redundant for the most part.
The artwork isn't too bad. I'm not overly keen on the style but the line work itself is solid for the characters. However, the backgrounds seem a little out of place. Some of them look like rendered backdrops from Final Fantasy VII. And overall, a little more color would've been a welcome addition. I understand that the comic is supposed to be dark but some color could have been incorporated without losing that darkness.
In summation, I wasn't a huge fan of this book. Perhaps the creators can view it as a learning experience because there's definitely some talent involved here, but it wasn't utilized effectively.

Lee is an equal opportunity nerd with interests in just about everything from nerd culture. Chief among these is comics, lego, super sentai, movies and TV.