Crowdfund It: Nightsmoke Volume 2

All "Crowdfund It" articles are guest articles written by the campaign owner or a friend of the campaign. To learn how you can submit your crowdfunding campaign, visit the Crowdfund It Page.
---
Article written by Scott Drummond
Comic creator Scott Drummond is launching a Kickstarter to fund the printing of the second collection of his superhero webcomic Nightsmoke.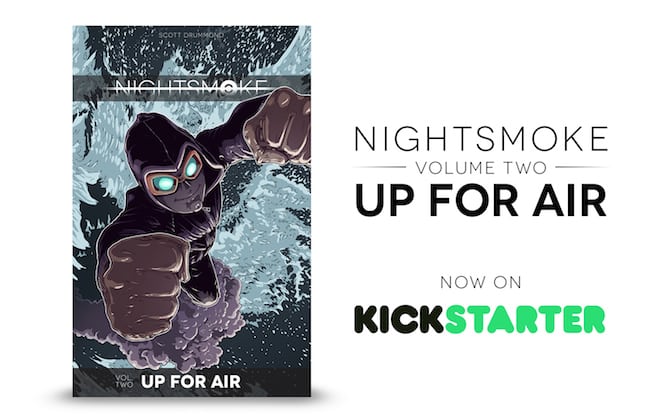 The next chapter of the Nightsmoke saga is here! After the lab accident that killed his father and hospitalized his friend Mariana, David is left with the incredibly ability to shift his molecular density and turn into smoke! He turns to his father's former lab partner Dr. Meldrick Luent for help, but it turns out the doctor has more nefarious plans.
The Kickstarter project for Nightsmoke Volume Two: Up for Air aims to fund a print edition of the popular webcomic's completed second chapter. NSV2: Up for Air will be a 60+ page full color softcover book. Backers of the project can choose from a host of other rewards as well, including a set of 11×17" giclée prints, Sketch Editions of the book, and original art commissions from the creator himself.
"I couldn't be more excited about this project," says Scott Drummond, who serves double duty as author and artist of Nightsmoke. "I've been working on this series for the past five years, and it means the world to me. I had a great time creating these action-packed pages, and I can't wait to share them through this book."
Drummond will be promoting Nightsmoke this weekend, May 20th-22nd, at Planet Comicon in Kansas City, MO.
Learn more about the campaign by visiting Kickstarter.
ABOUT THE AUTHOR
NIGHTSMOKE is the brainchild of artist and illustrator Scott Drummond. Scott has been putting comics on the web since 2003, and no one seems to be able to stop him. He writes, pencils, inks, colors and letters NIGHTSMOKE, but insists he's not a control freak. Follow him on Twitter here: http://www.twitter.com/scottdrummond
ABOUT NIGHTSMOKE
Launched as a webcomic in 2012, NIGHTSMOKE is a boy-meets-girl story about bad decisions and superpowers. Full of twists, turns and action, it features fun and stylized full color pages and can be read online at nightsmokecomic.com. Like NIGHTSMOKE on Facebook here: https://www.facebook.com/nightsmokecomic
PRAISE FOR NIGHTSMOKE
"Drummond's idea blossoms on the pages as he creates an original and unique world for his character, both through the art and writing." — Project-Nerd
"Scott is also one of those crazy creative/talented people that you just shake your head at. The guy does everything for this book. He is the writer, artist, colorist, letterer … everything. Most people cannot pull that off. He does." — Worst Comic Podcast Ever
[button text="BACK ON KICKSTARTER" url="https://www.kickstarter.com/projects/scottdrummond/nightsmoke-volume-two-up-for-air" size="medium" type="primary" target="_blank"]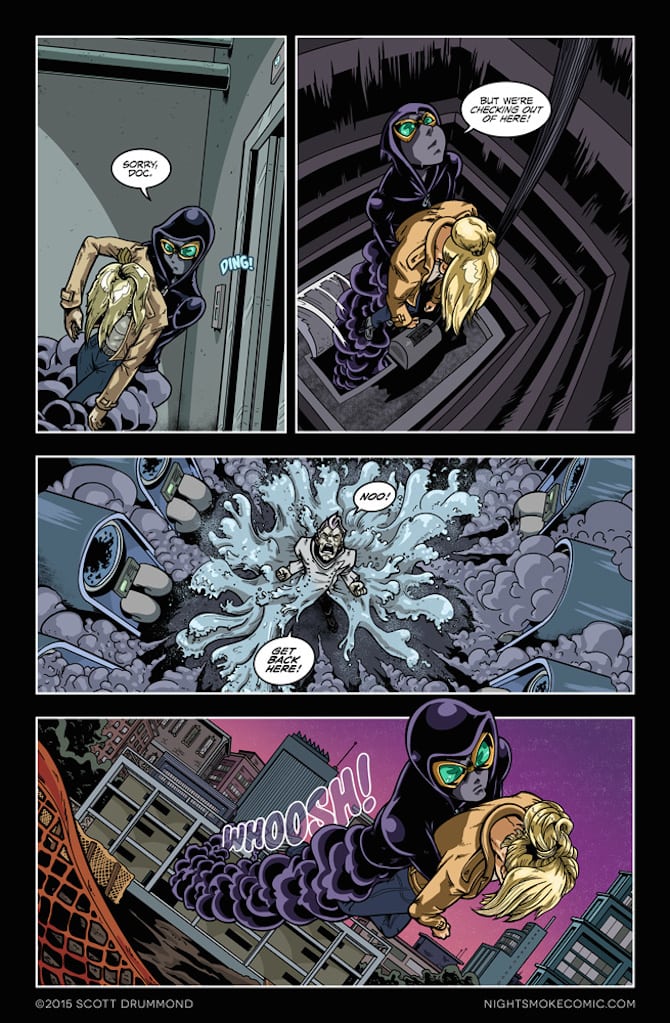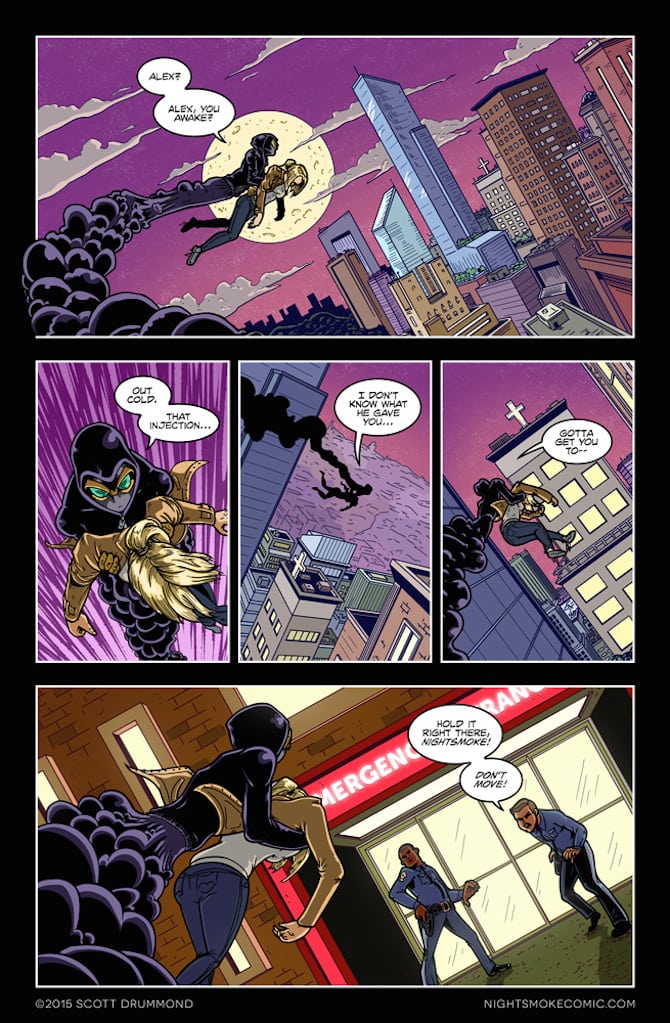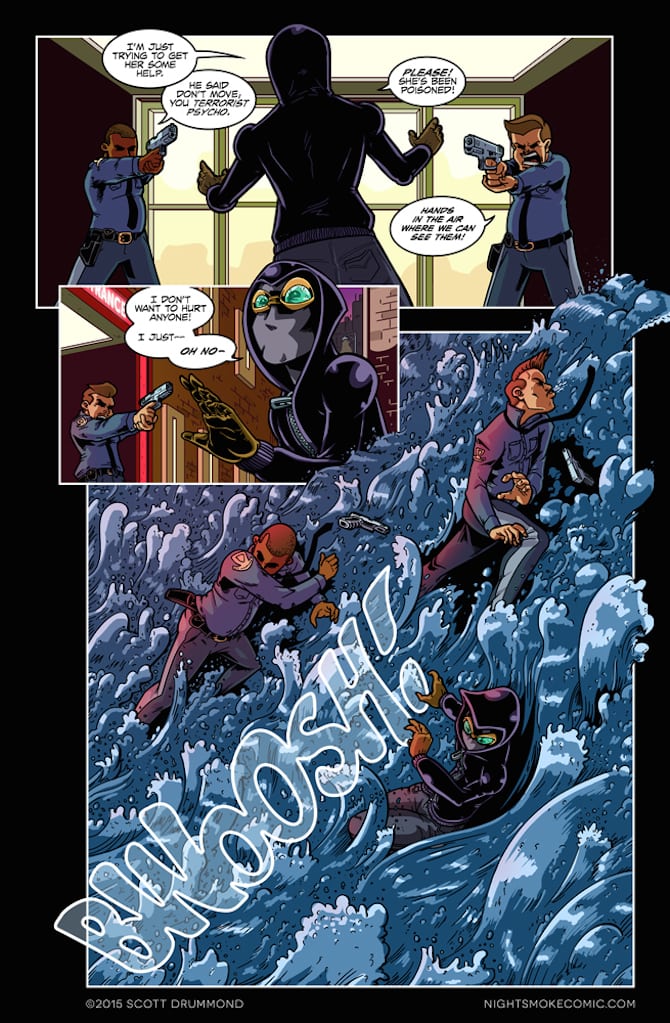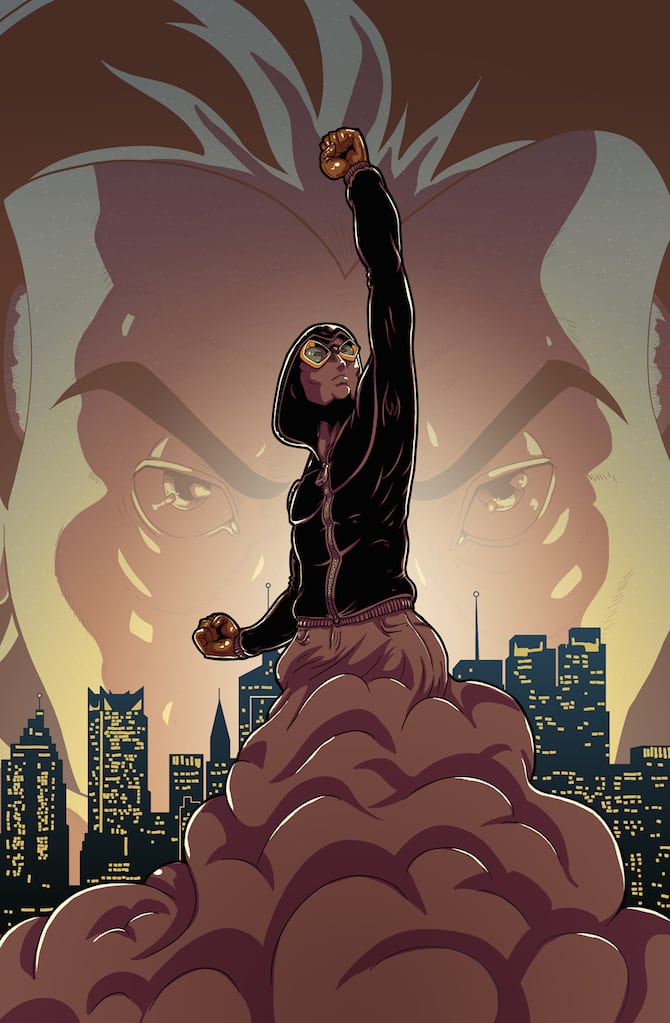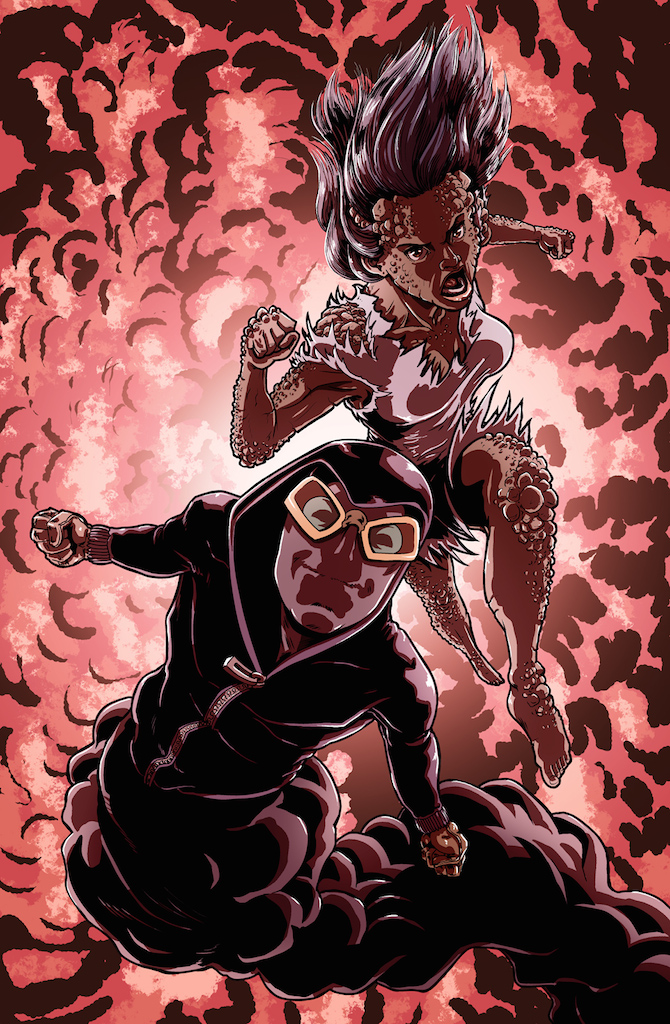 Project-Nerd formally accepted guest submissions for both blog posts and reviews. At this time, Project-Nerd has disabled its Guest Post Form and no longer publishes content through this avenue. If you are interested in writing for Project-Nerd please visit our Jobs page.

Latest posts by Guest Post (see all)