'Stillwater #1' Comic Review

written by C.W. Cooke; art by K. Wroten
---
Stillwater is a different kind of book to say the least. It presents itself as a noir-ish mystery from the offset, following the story of a guy named Bill who inherits a farm from a great-uncle he never knew. When he moves to the small town that the farm resides near, he is met with hostility and an unwelcoming attitude. Unbeknownst to him, there's something in the lake that's killing people, thus setting up a mystery to be solved.
This is the first in a four-issue mini-series from Action Lab and it's not a bad start for our introduction to the characters. The basic premise is right out of a horror movie, using the backdrop of a strange town that's hiding a secret.
The artwork by K. Wroten is a little hit and miss. It is quite dark in places and certainly gives a sense of isolation which is key to plot. However, it feels like it's not quite finished. There are some panels where I had to re-read them in order to understand what was happening. The character designs are off-putting at first but by the end of the issue, I found myself quite liking them. Something about their structure just adds to the whole idea that there's something not right in this place.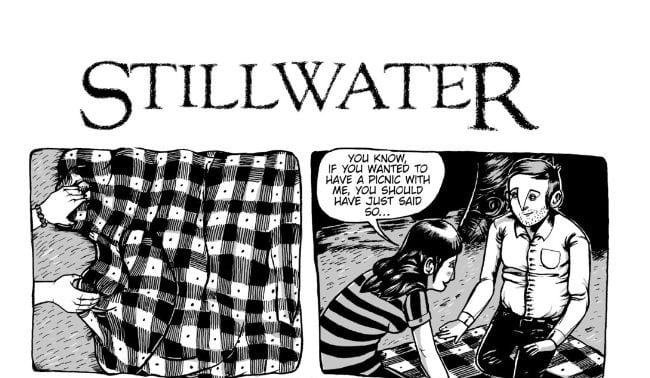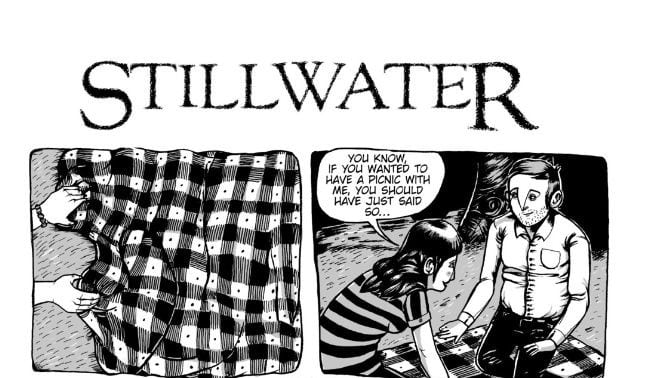 The story as created and written by C.W. Cooke has a strong basis as a noir mystery with horror elements. The main character, Bill, felt a little underdeveloped, but that will probably be explored with the next three issues. The pacing was pretty good; nothing felt too rushed plot-wise and everything seemed to develop at a good speed.
Where the book disappointed was the layouts. There were times when I didn't really understand what was going on. One sequence in particular involved what was happening to Bill in town and something that was happening back at the farm, at the same time. Initially it was confusing until I read it a few times. It just appeared a little muddled and unclear.
Overall, this isn't a bad effort at all. A presents an intriguing mystery and while some character development is needed, it is a good scene setter. I've no doubt that this will be an interesting story going forward.