Jeff Balke's Colorful World of Animation: C2E2 Interview

Jeff Balke now stands alone. The only person to be interviewed by Project-Nerd now 5 times.
Why so many interviews? Well, when you have that much going on, you have plenty to share.
Jeff is coloring books for major publishers, running is own independent studio, and now he's promoting a full animation company with Jeff Balke Studios.
Project-Nerd's Adam caught up with Jeff to talk about the new adventure and everything else going on his exciting life.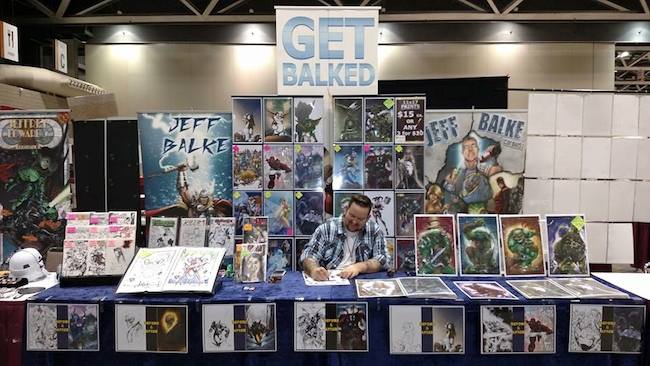 For more on Jeff Balke Studios, visit the Facebook Fan Page!
As part of our coverage for Chicago Comic and Entertainment Expo we are bringing you a series of creator and artist interviews. If you want to see everything we did at C2E2 make sure to check out our Project-Nerd Tour 2016 page as it is updated with new posts once they become available. You can also search C2E2 in the search bar at the top of the page.
Podcast: Play in new window | Download

The Project-Nerd Podcast Network is made up of an amazing mixture of both original in-house content and syndicated broadcasts unlike anything else. All the amazing programs on Project-Nerd offer a little something different for you to enjoy.

Latest posts by Productions (see all)