'The Jungle Book' Theatrical Review

Seeing The Jungle Book as a live-action film was like watching a Broadway production of Beauty and the Beast for me. I never could get past the fact that this wasn't the original movie I grew to love and cherish. The characters had different voices, the songs didn't have exactly the same rhythm, and the comic beats were struck in a new way. Was it a dazzling spectacle of color and ingenious production design? Of course, it was. It was Disney brought to life, until they opened their mouths.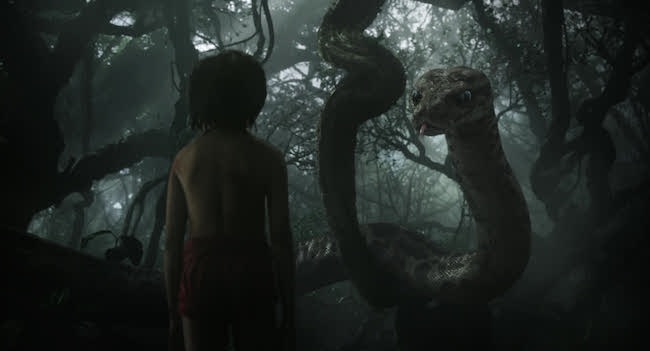 Some of you will look past the comparison to the original 1967 animated film with no issue or hesitation, but others of you might side with me even when listening to Bill Murray croon "Bare Necessities" rather than feel its distinct rhythm the way the original Baloo voice actor, Phil Harris, did. However, Murray is a natural doppelganger to Harris when compared to what this film did with King Louie's instantly iconic song, "I Wanna Be Like You," originally produced by the stupendous Sherman Brothers.
Christopher Walken plays the character as a behemoth orangutan gangster who stumbles his way through the magnificent song. I loved the design of the character; he was truly terrifying. In each shot, he dominated the screen, but the same can be said of Louis Prima's Louie. The difference was, Prima's voice and comedic presence was what made him commanding.
Additionally, the silliness of the song in the new film is lost when the build up to the character is steeped in mystery. Perhaps that was the intent by the writers and director, but this change does not work for me because King Louie, like all these characters, is representative of the life young Mowgli could live.
Louie represents the manic craziness of living in the jungle, while Baloo is one chill dude. In this film, Baloo is still chill, but he's also highly manipulative, and Louie simply wants to use Mowgli for his ability to make fire. The genius of the original Louie is that he nearly convinces Mowgli to conjure this skill by showcasing his goofy antics and veiled promises to keep Mowgli in the jungle. It's far more persuasive and less sinister than the new Lou.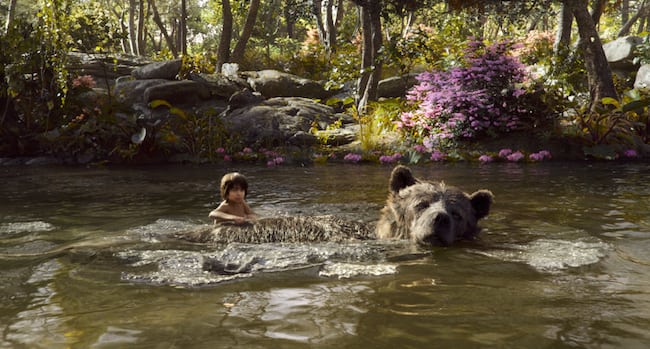 I'm not opposed to these remakes entirely, considering I quite enjoyed Cinderella, but the choice to include these iconic songs was a huge mistake by the studio. They are too recognizable to devoted Disney fans; therefore, I could never fully invest in this film that chooses to botch such renditions.
It worries me to know that one of the next remakes, Beauty and the Beast, will feature the popular songs loved by countless audiences. Instead, Disney should retell the story for a modern audience with changes that reflect the times.
Reflections of the times is where Disney succeeds because to be fair, the original Jungle Book contains a story that is paper-thin about a boy's experience traveling through the jungle after his wolf pack tells him to leave. In the 1967 film, he encounters multiple characters that present different lifestyles to him that he could choose from. It's a fun, simple story perfect for its seventy-eight-minute runtime, but I can understand the need to expand upon this story to keep both adults and children engaged.
For that reason, the new film makes Shere Khan a more powerful presence and motivator of Mowgli, while in the original film Khan's storyline might feel tacked on. Additionally, rather than following Mowgli through a series of lifestyles, it's a series of dangers. But this almost feels misplaced because the comedic moments aren't nearly as entertaining or fun; they're so few and far between in the ever-present serious tone. Kaa the snake is now a master seductress and Khan has been robbed of his sardonic tone.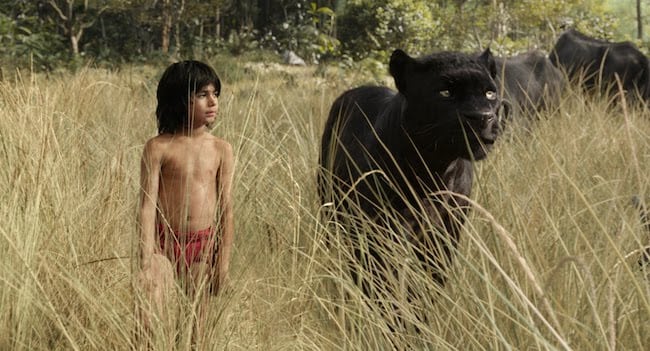 The film overall is unpleasant, and it's frustrating because the critics are tripping over themselves to applaud it. This is ironic, considering they just criticized Batman v Superman for being too dark. That movie had the right to be dark; it features a character named Batman. The Jungle Book should be an enjoyable experience in the movie theater. Audiences should react with laughter and joy, not jumps and elevated heart rates. For me, this book needs to be closed.

Pat is an extreme nerd who loves comics, movies, television, books, and music. His favorite type of book is one with pictures, which makes reviewing comics his calling. When Pat isn't writing reviews, he's teaching high school kids.