'Batman v Superman: Dawn of Justice' Theatrical Review

Understand this, Snyder's new film is for adult comic fans who are looking for a break from Marvel's tried-and-true formula. The editing is sporadic, the plot is complex, and the comic nods are jammed in. It's a true-to-form "comic book" movie. You can almost feel your brain jumping from panel to panel, as your eyes are in Africa for one moment and in Gotham City or Metropolis the next.
This choice by the writers, editor, and director works for me, but I can certainly see how someone else might be bothered by it. I found that it all fit together and did establish clear motivations for each character. Plus, when seeing the film, I'm pulling from 75 years of comic book lore to further add to the characters' motivations. It's unfair to compare Lex Luthor to a modern-day villain, because his motivations have always been simple. Superman arrives, and I hate him because he arrived. Sometimes the conflict and motivations were layered in philosophical language, but it's a lie to state they didn't exist.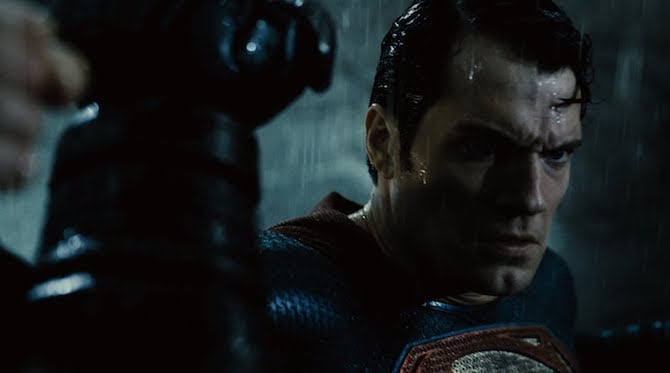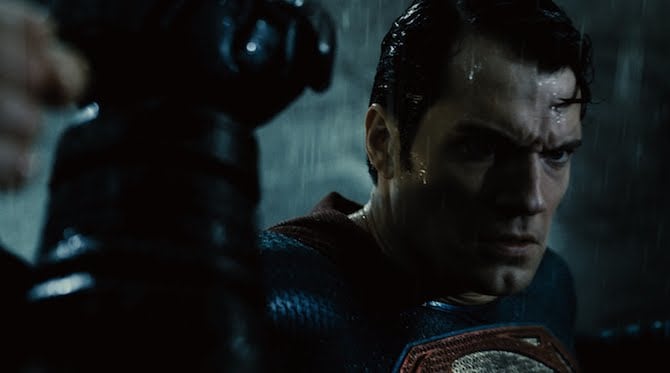 For this reason, Batman v. Superman: Dawn of Justice transcended my expectations by becoming visual poetry that comments on the state of politics, religion, and mankind. If you find that convoluted I don't blame you, but if you are looking for a superhero film that features more than action spectacle then this is the film for you.
There lies the difference between the DC and Marvel Comics cinematic universes thus far. The themes are prevalent in Batman v Superman from beginning to end. You could argue that they are almost too repetitious, but I argue that Marvel doesn't hammer the point hard enough with their films.
Unfortunately, I don't think moviegoers will find a lot of middle ground with this movie. Take for instance Jesse Eisenberg's performance as Luthor. It's outlandish, unusual, and during some moments downright uncomfortable–but I grew to love it. The performance strikes a perfect counterbalance to the serious tone present in the rest of the film, and when Luthor does something truly heinous the performance moves from delusional to diabolical.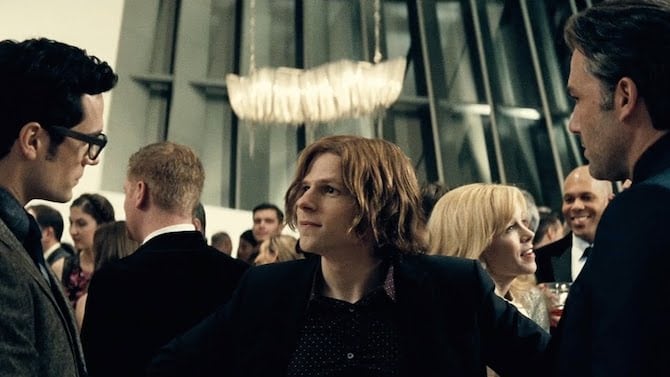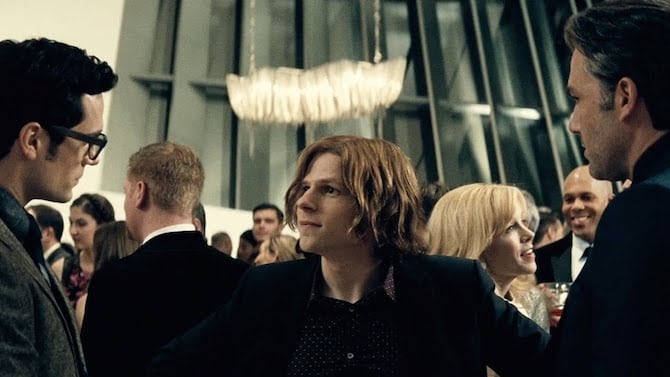 Though Eisenberg is perfect in an unorthodox way, the best performance in the film comes from Ben Affleck, who will undoubtedly go on to become the best portrayal of Batman onscreen after his standalone film. I can't say that he is the best Batman yet because the Dark Knight isn't seen near as much as the man behind the cowl, Bruce Wayne.
Affleck is a rugged, graying devil of Gotham City that has seen plenty of pain. When he puts on the costume, it doesn't feel unnatural. Somehow it feels like the perfect response. This is especially true because Snyder perfectly sets up his character in the opening scenes of the film, which may now stand as my favorite version of his origin. The moments that we've seen before have a distinct Snyder-esque quality, but clearly are different from the Krypton opening in Man of Steel.
Snyder didn't make Man of Steel again and throw Batman in. This is more or less Batman's film, but the plot is essentially motivated by the actions of Superman.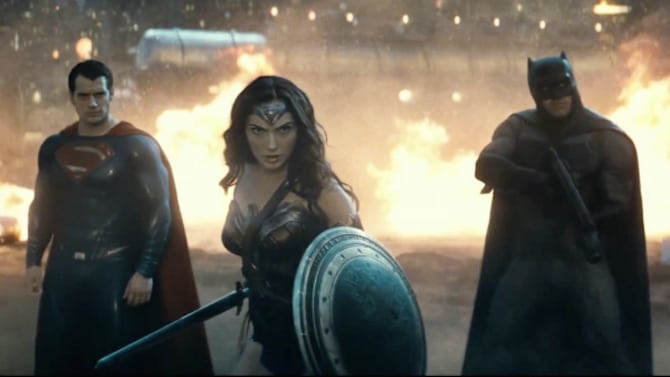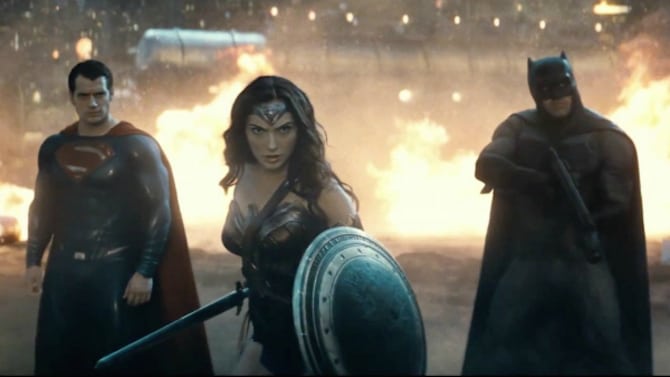 Also, as much as we'd like to argue that Snyder's films all look the same, it's not true. Each one is unique and has its own visual style. I think if you watched the two movies (Man of Steel & Batman v. Superman) next to each other that would be clear.
I only hope that now Snyder gives us some eye-popping colorful visuals as we continue on to Justice League because even though I love the themes present in this film and the choices by the writers, editor, and director, the next one needs to give the audience a view of an optimistic world of superheroes. The dawn is beginning, and I only hope that the beautiful light side of this cinematic universe shines through in the next film, otherwise I might have trouble defending Snyder next time around.