Deal of the Week: Kino Classics Action Blu-rays

Amazon is going classic to give us our deal of the week.
Kino Lorber's Action Thriller Blu-ray catalogue is on sale this week. Most titles can be found between $11.99-$12.99 with just a couple of titles slightly higher than that.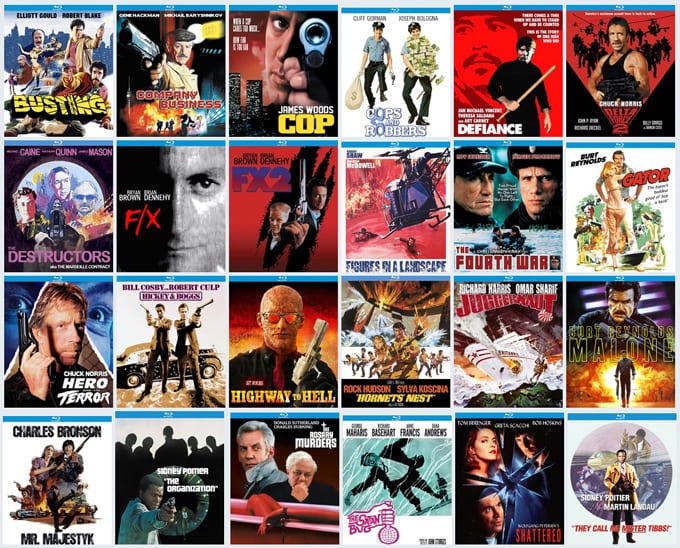 Titles include Busting (1974), Company Business (1991), Cop (1988), Cops and Robbers (1973), Defiance (1980), Delta Force 2 (1990), The Destructors (1974), F/X (1986), F/X2 (1991), Figures in a Landscape (1972), The Fourth War (1990), Gator (1976), Hero and the Terror (1988), Hickey & Boggs (1972), Highway to Hell (1991), Hornets' Nest (1970), Juggernaut (1974), Malone (1987), Mr. Majestyk (1974), The Organization (1971), The Rosary Murders (1987), The Satan Bug (1965), Shattered (1991), They Call Me Mister Tibbs! (1970), and Vigilante Force (1976).
Classic movie fans will appreciate the cheesy over-the-top action with these fun flicks restored in glorious 1080p.
Hurry, because the deal is only good this week and supplies are limited.
[button text="BUY ON AMAZON" url="http://amzn.to/25r0q41″ size="medium" type="primary" target="_blank"]

Iggy is immersed in the world of geek. From the statue covered shelves in his man-cave, to the collection of over 1,000 high definition movies, all the way to the the boxes of comics in his basement. He's interested in video games, collectibles, sports, comics, and books, but his true geek love is movies.