Deal of the Week: Peanuts Movie w/ Plush on Blu-ray

If you hesitated on seeing Charlie Brown and the gang back in action last fall, now's your chance to get caught up. As much as it seemed like a studio cashing in on another brand not needing a remake, The Peanuts Movie was actually a fantastic example of how to bring joy of old back for a new generation.
This week, Tuesday the 8th to be exact, The Peanuts Movie makes its way to Blu-ray and DVD. The Blu-ray Gift Set, which features the 2-disc Blu-ray/DVD Combo set with a limited edition Snoopy plush is only $19.99 for a limited time.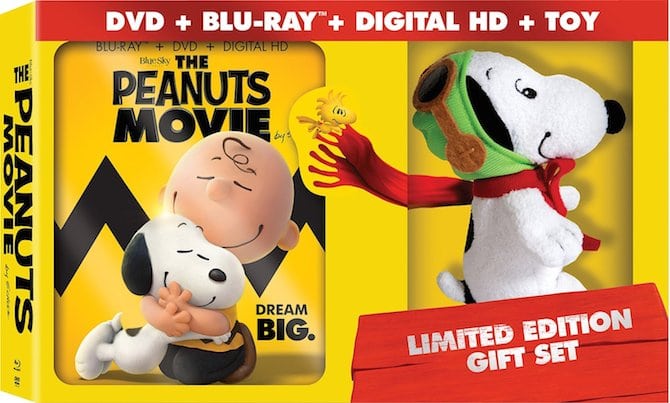 DREAM BIG AND LAUGH ALONG with good ol Charlie Brown, Snoopy, Lucy, Linus and the rest of the beloved Peanuts gang as you ve never seen them before in a brand-new feature film from the imagination of Charles M. Schulz and the creators of Ice Age. Join everyone s favorite eternal optimist, Charlie Brown, as he embarks on a heroic quest, while his beagle pal Snoopy takes to the skies to pursue his archnemesis, the Red Baron. It s a hilarious and heartwarming adventure that proves every underdog has his day!
The Peanuts Movie with Limited Edition Snoopy Plush is only $19.99 this week on Amazon, and with Prime can be delivered to your door very quickly.
[button text="BUY ON AMAZON" url="http://amzn.to/1QWjHQc" size="medium" type="primary" target="_blank"]

Iggy is immersed in the world of geek. From the statue covered shelves in his man-cave, to the collection of over 1,000 high definition movies, all the way to the the boxes of comics in his basement. He's interested in video games, collectibles, sports, comics, and books, but his true geek love is movies.