Deal of the Week: 'Game of Thrones: Season 4'

HBO's Game of Thrones returns to television screens (and computer screens) in just a month, so Amazon is offering great savings on the Blu-ray and DVD sets of last season.
Game of Thrones: The Complete Fourth Season is available for just $39.99 on Blu-ray and $31.99 on DVD.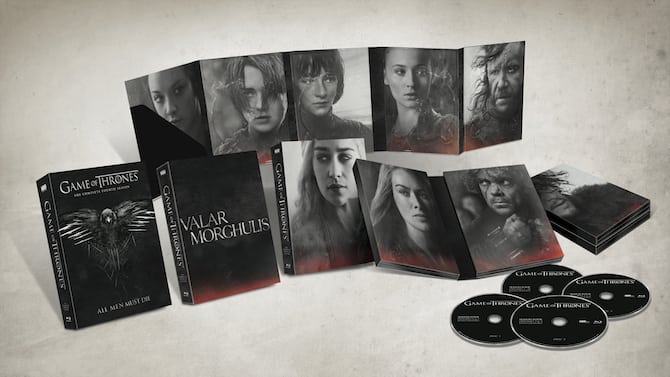 The set includes all episodes from season four across four discs as well as a great amount of special features, such as
Creating the Battle of Blackwater Bay
GAME OF THRONES: Inner Circle
12 Audio Commentaries with Cast and Crew
The Religions of Westeros
Character Profiles
Blu-ray Exclusive In-Episode Guide
Get caught up on all the bloody betrayal of Season Four before heading into next season.
[button text="BUY ON AMAZON" url="http://amzn.to/1oHuwz3″ size="medium" type="primary" target="_blank"]

Iggy is immersed in the world of geek. From the statue covered shelves in his man-cave, to the collection of over 1,000 high definition movies, all the way to the the boxes of comics in his basement. He's interested in video games, collectibles, sports, comics, and books, but his true geek love is movies.