Star Wars Millennium Falcon Dress

It's Star Wars Season… I mean, if you are thinking of anything else right now I might question your allegiance.
So with the holidays looming, Star Wars fresh in the air, it's time to shop for some fun Star Wars merchandise. This awesome Star Wars Millennium Falcon Dress would qualify as fun merchandise.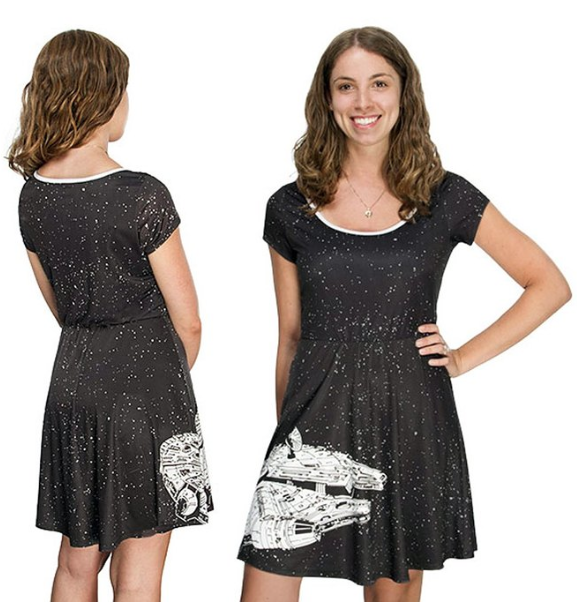 This officially licensed product is made up of 95% Polyester and 6% Spandex. It's available for less than $50, and if you get it through Amazon, holiday delivery is still guaranteed.
Check out the fun dress, and the many other awesome Star Wars things available online and in stores everywhere.

Iggy is immersed in the world of geek. From the statue covered shelves in his man-cave, to the collection of over 1,000 high definition movies, all the way to the the boxes of comics in his basement. He's interested in video games, collectibles, sports, comics, and books, but his true geek love is movies.