Buy 'Star Wars' Sweaters

Winter. Star Wars. Holidays. All together now… Star Wars Holiday Sweaters!
Whether it's R2D2, Vader Claus, Holiday Star Wars themed, or just plain old awesome Star Wars, there's a sweater option for you.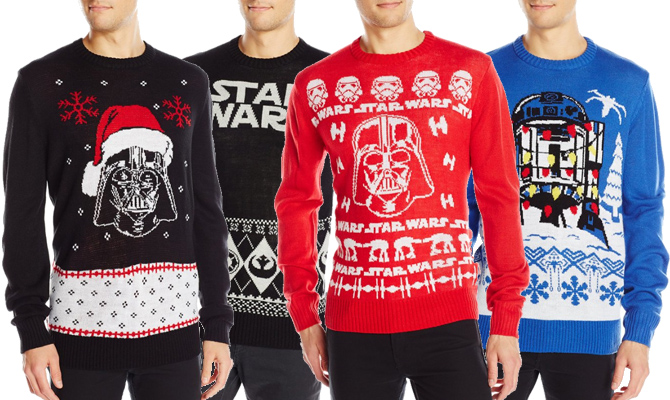 These 100% acrylic pullover sweaters are incredible. Each design offers something different for the Star Wars fan making it hard to not pickup all four right now.
Whether its an ugly sweater party, a day at the office, or something needed for the premiere of Star Wars: Episode VII, these $30 sweater options are perfect for the geek in your life as well as you.
Buy Online: R2D2 Sweater, Vader Claus Sweater, (Red) Star Wars Christmas Sweater, Star Wars Sweater

Iggy is immersed in the world of geek. From the statue covered shelves in his man-cave, to the collection of over 1,000 high definition movies, all the way to the the boxes of comics in his basement. He's interested in video games, collectibles, sports, comics, and books, but his true geek love is movies.