O Comic Con: Cosplay Q&A Panel

Panels, panels, and more panels.
At O Comic Con, Project-Nerd was responsible for many panels, specifically the cosplay ones. We hosted the Cosplay Q&A Panel on the first day that featured Alexa Heart Cosplay, Erin Lei, April Gloria, and Knightmage.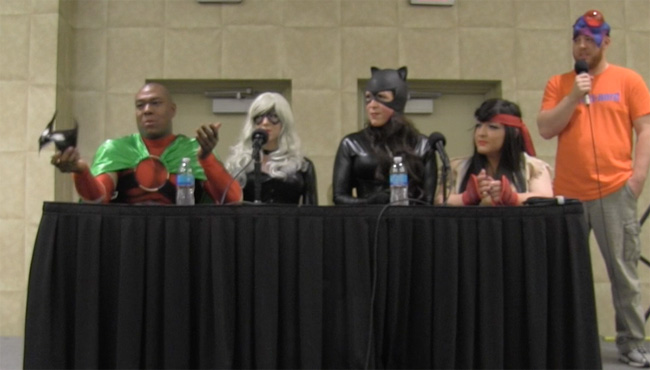 The four talented individuals answered questions from crafting to embarrassing moment.
O Comic Con is part of our 2015 ProNerd Tour. For more on O Comic Con and the other exciting events we are attending visit our Convention Tour Category or check out our 2015 ProNerd Tour Page.

The Project-Nerd Podcast Network is made up of an amazing mixture of both original in-house content and syndicated broadcasts unlike anything else. All the amazing programs on Project-Nerd offer a little something different for you to enjoy.

Latest posts by Productions (see all)