Interview with Ryan Browne (God Hates Astronauts)

A few years back Ryan Browne started a Kickstarter campaign for his own comic project. The geek world opened their arms for God Hates Astronauts, allowing Ryan to not only complete a successful crowdfunding compaign, but also giving him the ability to partner with Image Comics for a monthly release of the title.
As fans, we were excited to see Ryan Browne at Planet Comicon again. Project-Nerd's Bob had the opportunity to sit down with him and talk a little bit about the project, his inspirations, and even what might be ahead.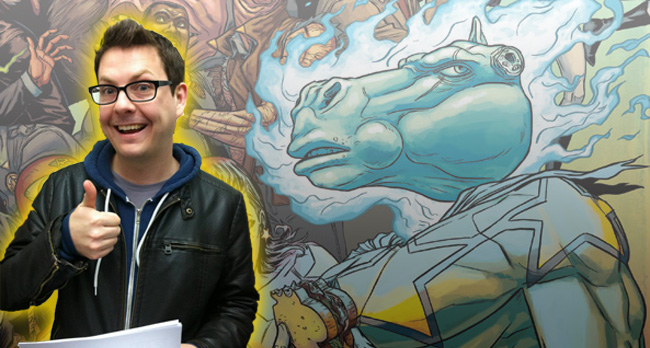 For more on Ryan Browne and God Hates Astronauts, check out the Image Comics website and the God Hates Astronauts Facebook Page.
Planet Comicon is part of our 2015 ProNerd Tour. For more on Planet Comicon and the other exciting events we are attending visit our Convention Tour Category or check out our 2015 ProNerd Tour Page.
Podcast: Play in new window | Download

The Project-Nerd Podcast Network is made up of an amazing mixture of both original in-house content and syndicated broadcasts unlike anything else. All the amazing programs on Project-Nerd offer a little something different for you to enjoy.

Latest posts by Productions (see all)