2014 Denver Comic Con: Creephouse Comics Interview

And you thought all the great Denver Comic Con coverage was done.
Will and Kevin started Creephouse Comics about 5 years ago, and they were at Denver Comic Con promoting the brand.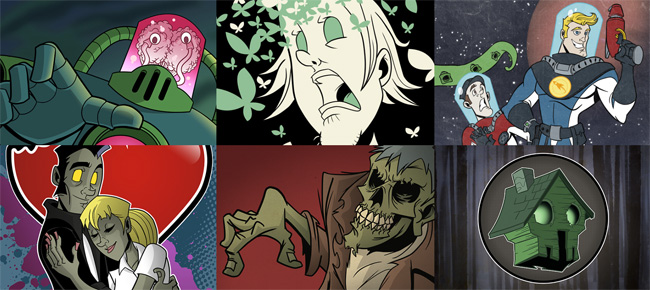 The two talked with Tyler about the brand, the comics and books they are working on as well as how much they were enjoying the show.
For more on Creephouse Comics visit CreephouseComics.com or visit the Creephouse Comics Facebook Fan Page.
Denver Comic Con is part of the 2014 ProNerd Tour. You can find more coverage of Denver Comic Con and the other great conventions and events we attend on our 2014 ProNerd Tour Page.
Podcast: Play in new window | Download

Iggy is immersed in the world of geek. From the statue covered shelves in his man-cave, to the collection of over 1,000 high definition movies, all the way to the the boxes of comics in his basement. He's interested in video games, collectibles, sports, comics, and books, but his true geek love is movies.