'Nerdcast' Season 3, Episode 11

After a week off, the Nerdcast crew has returned!
This week we honed in the randomness and actually focused on one topic at a time… well, mostly. From big movies you've never seen to high definition media all the way to Game of Thrones and wrestling at C2E2. Yeah, we're still random this week but that's why you love us.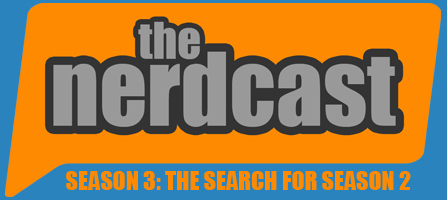 Season 3, Episode 11: Our High Definition Experience
The random fun that is the Nerdcast has returned for Season 3: The Search for Season 2. Join Adam, Bob, Iggy, and Tyler with the occasional guests for a journey down pop-culture and geeky randomness. Can Tyler refrain from making fun of Iggy, will Adam ever not be level-headed, can Bob contain himself during our movie discussions, and will Iggy ever shut up? The Search for Season 2 might just lead to answers… and more!
For more on Nerdcast Season 3: The Search for Season 2, check out the Project-Nerd Productions page.

Iggy is immersed in the world of geek. From the statue covered shelves in his man-cave, to the collection of over 1,000 high definition movies, all the way to the the boxes of comics in his basement. He's interested in video games, collectibles, sports, comics, and books, but his true geek love is movies.