'Nerdcast' Season 3, Episode 5: Part 2

More Project:LEX coverage from the Nerdcast!
Project-Nerd was behind the scenes recently for Project:LEX, and we had so much content we couldn't fit it into just two podcasts. So here is a very special half podcast featuring Kevin Porter (the Batman) and Jesse (the funder).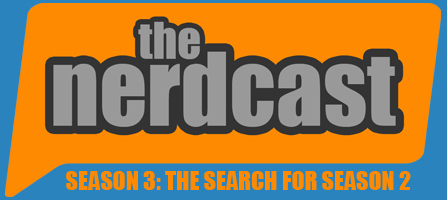 Season 3, Episode 5: Part 2: Our Time With Batman
The random fun that is the Nerdcast has returned for Season 3: The Search for Season 2. Join Adam, Bob, Iggy, and Tyler with the occasional guests for a journey down pop-culture and geeky randomness. Can Tyler refrain from making fun of Iggy, will Adam ever not be level-headed, can Bob contain himself during our movie discussions, and will Iggy ever shut up? The Search for Season 2 might just lead to answers… and more!
For more on Nerdcast Season 3: The Search for Season 2, check out the Project-Nerd Productions page.
Please Note: These special episodes will be released as scheduled on Project-Nerd. This episode was recorded on location with special guests. We apologize for the extra noise and movement in the background… but also don't think you will care because this episode is awesome.

Iggy is immersed in the world of geek. From the statue covered shelves in his man-cave, to the collection of over 1,000 high definition movies, all the way to the the boxes of comics in his basement. He's interested in video games, collectibles, sports, comics, and books, but his true geek love is movies.