Awesome Lady Deadpool Cosplay!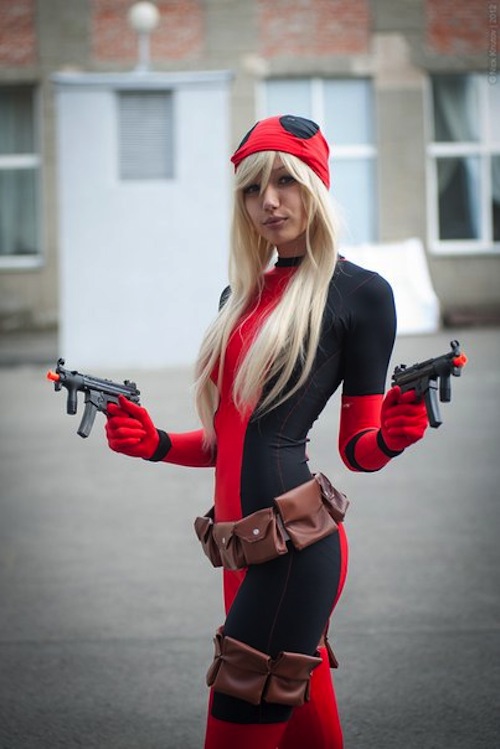 Deviant Artist Mika Kallahan has pulled off the Lady Deadpool cosplay very well. It's in the costume, the props, and the attitude. She looks tough. Check out the gallery below.
Source: Deviant Art

Iggy is immersed in the world of geek. From the statue covered shelves in his man-cave, to the collection of over 1,000 high definition movies, all the way to the the boxes of comics in his basement. He's interested in video games, collectibles, sports, comics, and books, but his true geek love is movies.