Wing Top Women's Batman Shirt!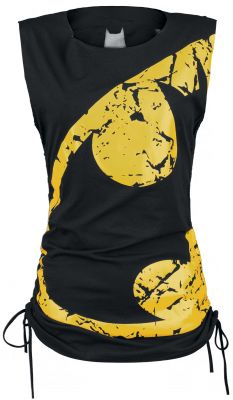 There are Batman shirts everywhere. So many styles and sizes… but very few resemble this one. The Wing Top Batman Shirt for women is stylish and nerdy. The back has a bat logo cut out, and the yellow logo on the front is anything but centered and straight.
The shirt sales out of a Emp-Online, which is a European shop, but we have plenty of international traffic and the look is worth the import (they do ship internationally).
Buy It: Emp-Online

Iggy is immersed in the world of geek. From the statue covered shelves in his man-cave, to the collection of over 1,000 high definition movies, all the way to the the boxes of comics in his basement. He's interested in video games, collectibles, sports, comics, and books, but his true geek love is movies.