Frappuccino Special!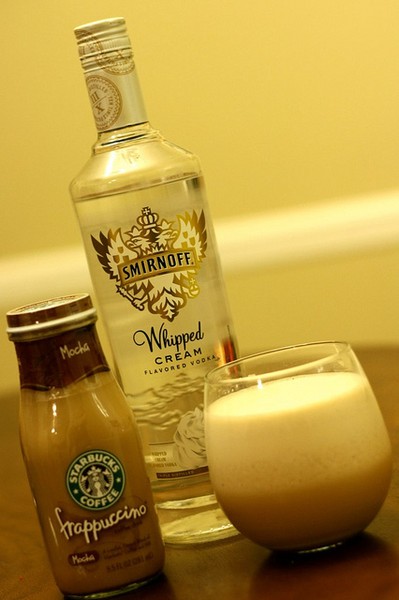 Frappuccino Special is what I'll call this cool creation… I can do what I want because it's my birthday. Crappy birthday, but that's cool because I have some Frappuccino Specials.
You take the store bought Frappuccinos, some Smirnoff Cool Whip Vodka (you have to say it like Stewie), and some ice from your freezer and mix in a blender. There's no quantities needed, because you just pour until you're content.
Drink. Enjoy. Repeat.
Source: Indulgy

Iggy is immersed in the world of geek. From the statue covered shelves in his man-cave, to the collection of over 1,000 high definition movies, all the way to the the boxes of comics in his basement. He's interested in video games, collectibles, sports, comics, and books, but his true geek love is movies.