Leather Quote Cuffs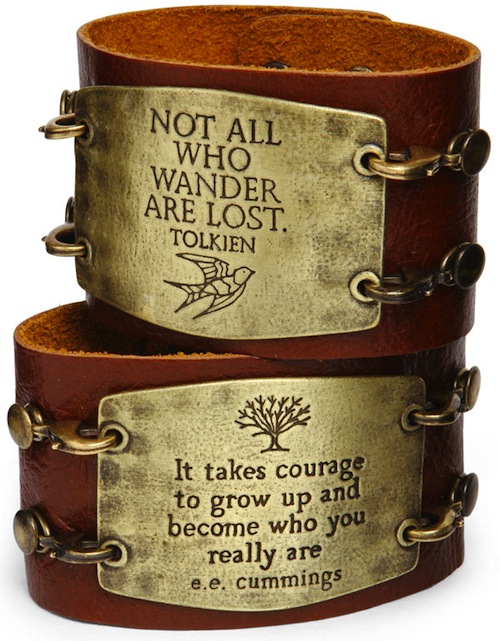 Finally I'll have something to wear that looks amazing, meaningful, and puts my nerdiness on full display. These cuffs are available from Think Geek for the low low price of $40. And the best part is you can select your quote. Choose from:
E.E. Cummings: It takes courage to grow up and become who you really are. (with an image of a tree)
Lewis Carroll (attributed to Alice in Wonderland): Sometimes I've believed as many as six impossible things before breakfast.
Tolkien: Not all who wander are lost. (with an image of a swallow, the popular paraphrase from the LoTR poem "All that is gold does not glitter")
Courtesy: Think Geek

Erin plays the role of editor, writer, and Project-Nerd mom on the team. Her hobbies include reading books, playing video games, watching movies, and cooking. Yup, cooking awesome food for the entire team.