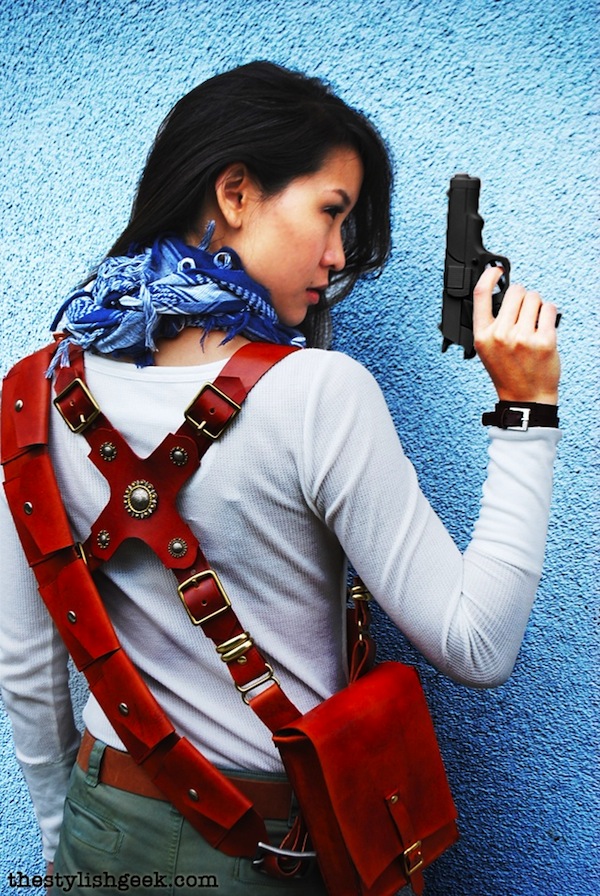 Maybe Natalie Drake is a better name for this character.
The Stylish Geek, Emily, is known for mixing fashion and geekdom something she does perfectly with a realistic outfit modeled after Uncharted's Nathan Drake.
When I met Hannah and Jennie of HauteGamer, it was a collaboration meant to be. These sisters are not only style savvy, but also have a new found love of videos games. They have a great eye for creating gaming and geek inspired outfits and with me on an Uncharted high, I asked them to create an "haute" Nathan Drake look for me.
Great costume that could pass for an everyday outfit.
Source: The Stylish Geek